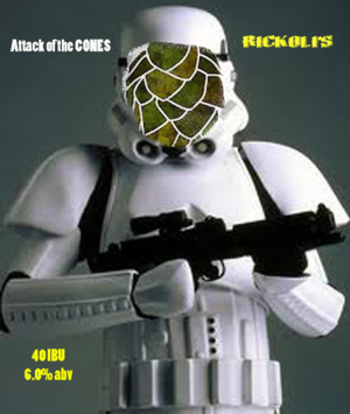 Attack of the Cones
Wet Hopped IPA
Sorry - Sold Out
This is our Seasonal, Hop harvest "wet hop" ale!
It's a mild pale ale recipe that features freshly harvested Colorado hops from Paonia.
It has a bright hoppy aroma that also gives a fresh flavor you can only get from wet hops.
We use five times the normal amount of hops for this beer.